Click Here for 2019 Sponsor Opportunities!
The 2018 Event was made possible by: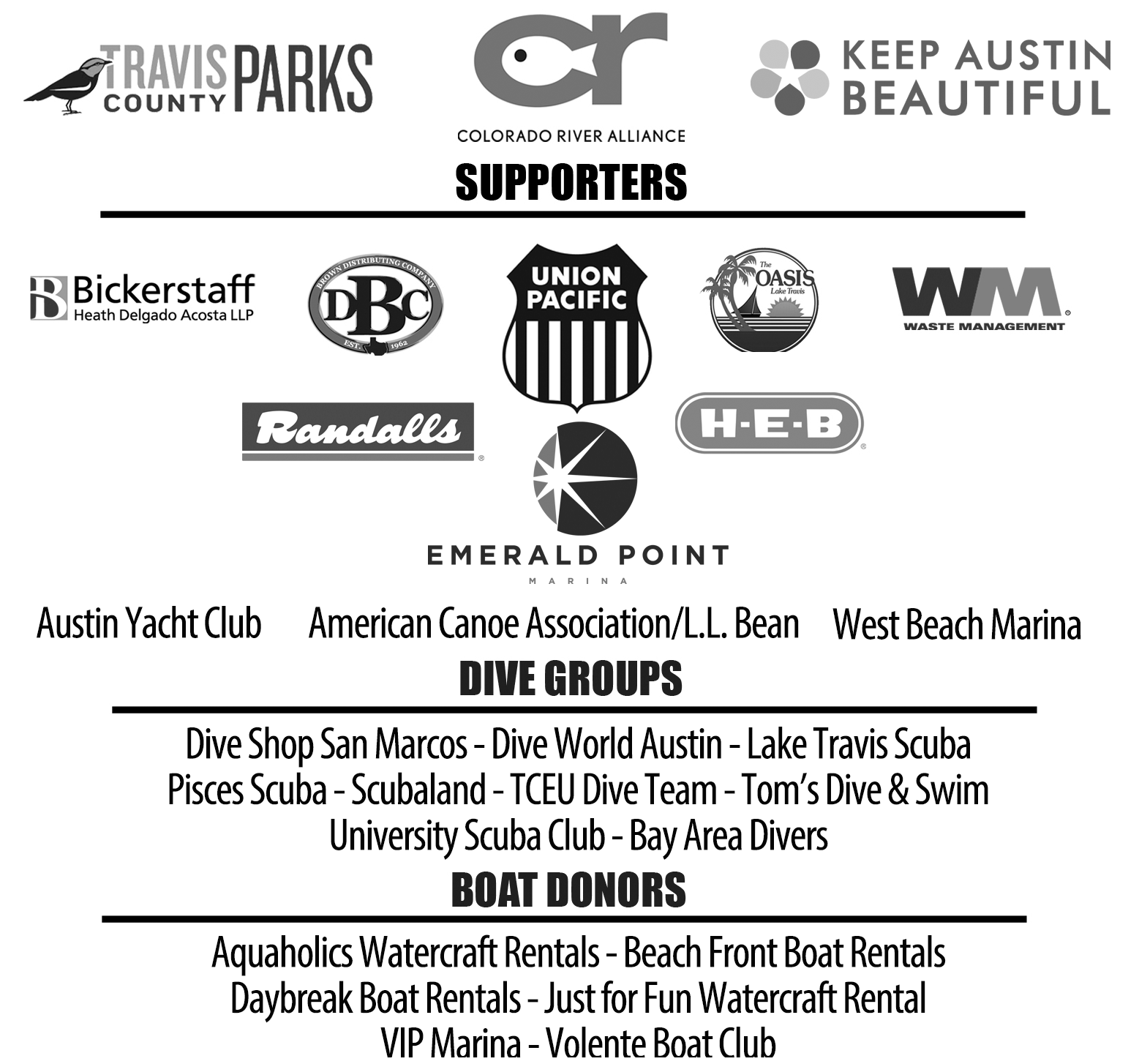 The annual Lake Travis Cleanup is a community-wide event that rids Lake Travis of tons of debris and waste. The Lake Travis Cleanup is the BIGGEST scuba diving and shoreline cleanup in Texas.
Each year, local dive, shoreline, and party volunteers, gather to collect and average of 5 tons of trash from the bottom of Lake Travis and 11 Travis County Parks around the lake, while also helping to raise public awareness of the importance of Lake Travis and the Highland Lakes.  The Lake Travis Cleanup is a great event for ALL ages! Rain or shine!
There was a fantastic Thank You party following the 2015 event at the Oasis, 6550 Comanche Trail.  Volunteers received a free t-shirt, lunch, and many won awesome door prizes!

In Memoriam: Sr. Deputy Jessica L. Hollis
Jessica was swept away while checking a low water crossing in her patrol car on September 18, 2014. She loved the Lake Travis Cleanup and 2014 was her second year participating. We will miss her very much.  Jessica is pictured below with Travis County Sherrif's Office Lake Patrol Dive Captain Jose Escribano.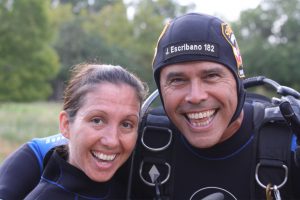 View our online photo album for the 2013 event!