Thank you to our volunteers, site leaders, dive captains, sponsors, and in-kind donors that made our spring Lake Travis Cleanup possible!
Together, in just one day:
More than 350 shoreline, park and dive volunteers from 31 zip codes contributed a whopping 37,000 dollars worth of volunteer time cleaning up trash from our parks, lake and waterways.
We removed over 423 bags of trash, countless large pieces of Styrofoam and wood, and lots of micro trash leftover from Easter festivities.
10,080 pounds of trash were collected by divers and from Arkansas Bend and Webberville parks (that's just two parks!).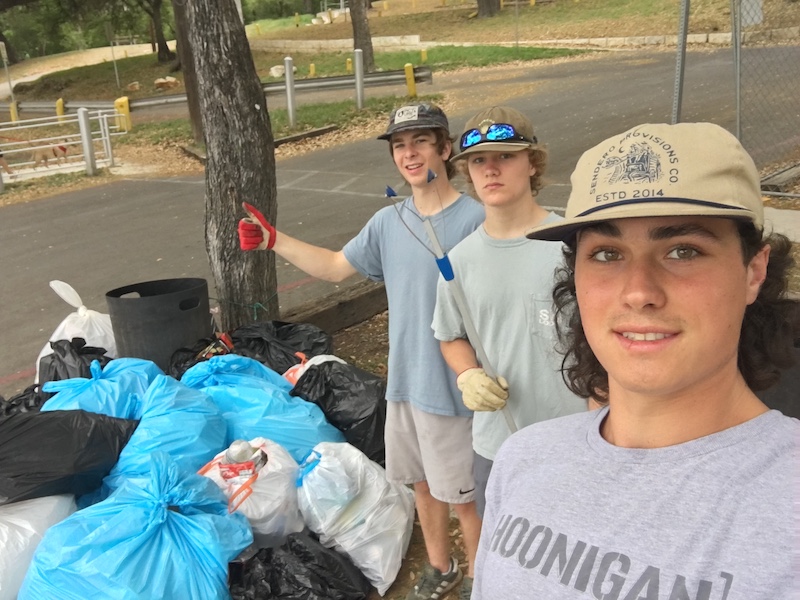 And thank you to everyone that submitted entries for the 2022 Photo Contest! Most Unusual Object, Dirtiest Volunteer, and Largest Item winners announced below.
We greatly appreciate our sponsors and in-kind donors!
---
April 2022 Photo Contest Winners
Congratulations!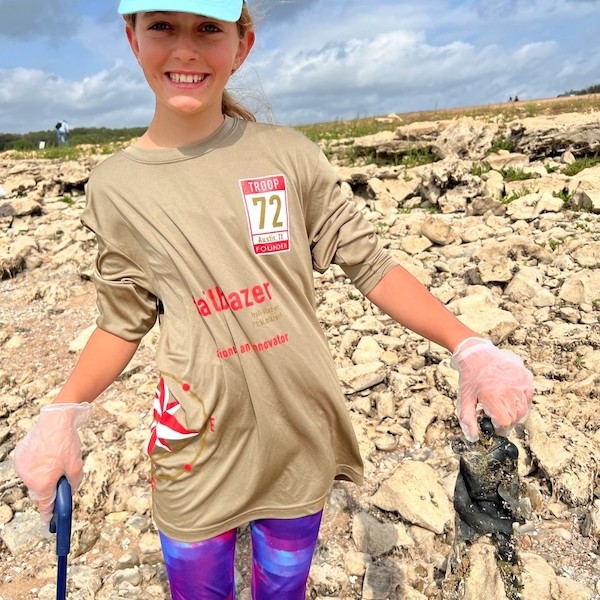 MOST UNUSUAL OBJECT
BATMAN | Pace Bend Park
Found by Maura & kids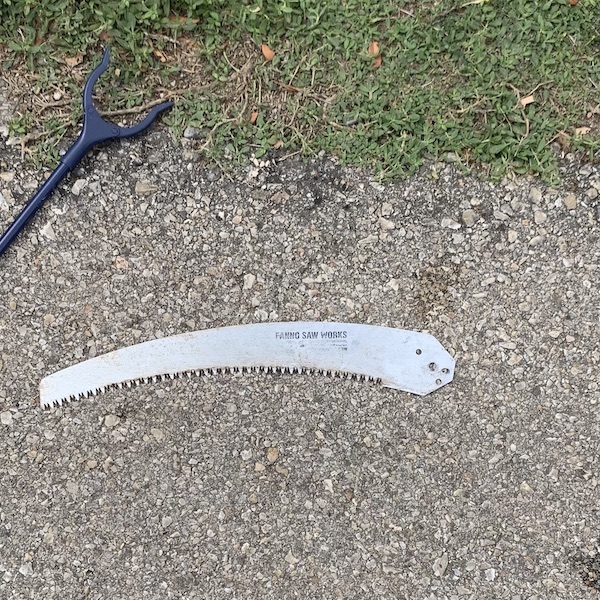 MOST UNUSUAL OBJECT
SAW | Bob Wentz Park
Found by Arjun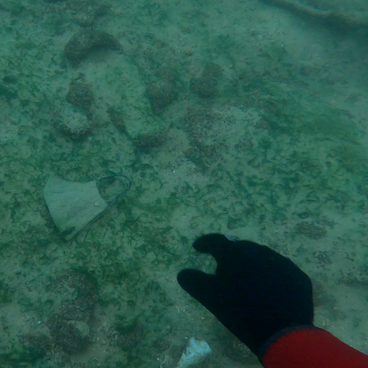 MOST UNUSUAL OBJECT
MASK | Underwater dive
Found by Dana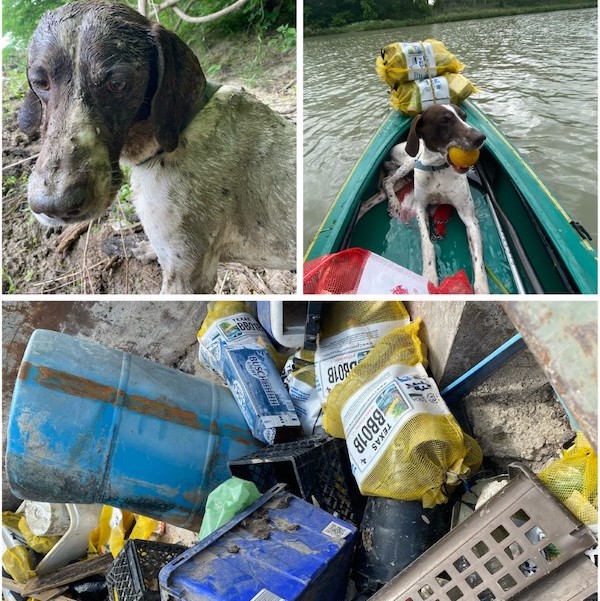 DIRTIEST VOLUNTEER
Webberville Park
 Jud & dog Ranger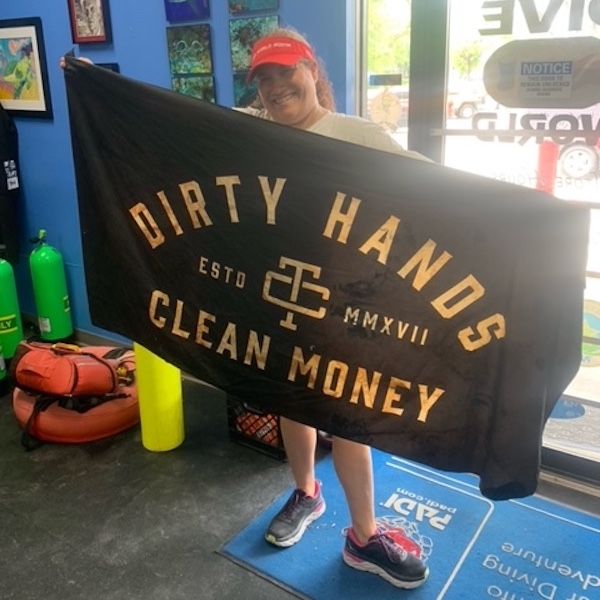 LARGEST OBJECT
Underwater Dive
Found by Dominique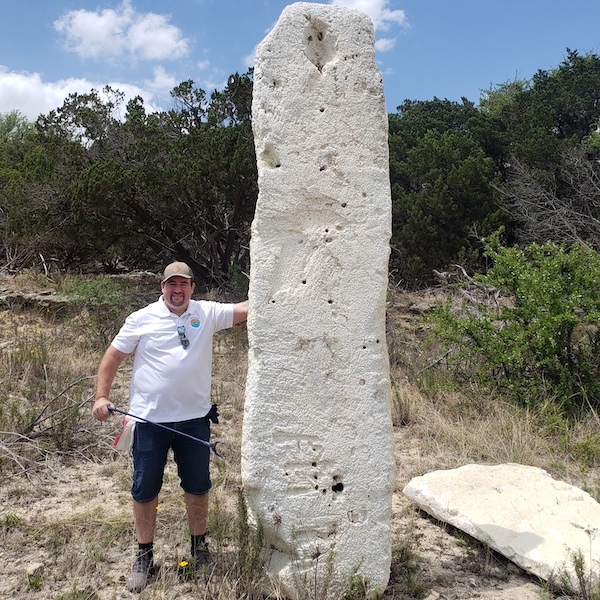 LARGEST OBJECT
Arkansas Bend
Found by Amanda & Edwin
---
ABOUT THE COLORADO RIVER ALLIANCE 
With a commitment to innovation and collaboration, the Colorado River Alliance provides educational and engagement activities that connect Texans to information and tools to protect the Texas Colorado River and ensure its long-term vitality. Founded in 1994 with support from LCRA, the Alliance is now a standalone 501(c)3 leading programs which reach 15,000 community members and school children annually. The Colorado River Alliance continues to partner with LCRA to provide stewardship education and be a champion for the people, ecosystems, communities, and businesses that depend on this vital natural resource. The Alliance's primary goal is to educate today's youth to become tomorrow's leaders, ensuring a legacy of a healthy river, sustainable use of water resources, and communities dedicated to protection and conservation. 
Travis County Parks Mission Statement
To provide the citizens of Travis County a sustainable system of signature parks and nature preserves linked by greenbelts and riparian corridors that furnishes recreational and educational opportunities and protects endangered species and significant natural and cultural resources.