504 Volunteers Remove 193 Bags of Trash from the Texas Colorado River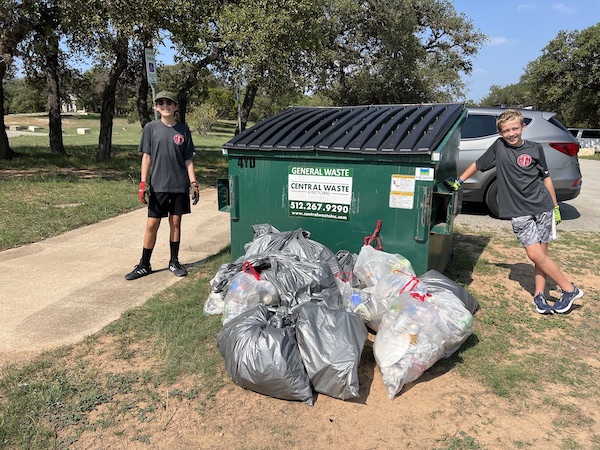 TRAVIS COUNTY, TX – Divers, many of whom have participated for more than 20 years, joined business professionals from Dell, Girl Scout and Boy Scout groups, and volunteers of all ages including toddlers and teenagers in the 28th Annual Lake Travis Cleanup last Sunday, Sept 11.
Together they removed and recycled 193 bags of trash from the waters and shoreline of Lake Travis as well as from Travis County parks around the Lake and donated about 1500 hours of service during the daylong event.
Commissioner Ann Howard volunteered by participating with her family in the "DIY at home" option. She said, "Texans have depended on the Colorado River for life itself for centuries so it's fitting that we make time to ensure Lake Travis is pollution free. My family dug out an old tire and picked up glass and plastic bottles and soda/beer cans. Many thanks to the Colorado River Alliance for recruiting volunteers to make the 28th annual cleanup a big success!"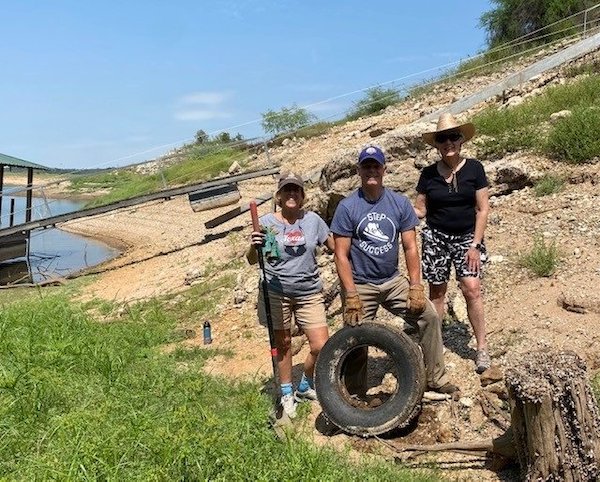 To thank them personally for helping to keep the lake, river, and Travis County Parks clean Commissioner Brigid Shea, who has participated in the event for decades, met up with several divers at the Aquaholics Marina as they returned from three hours of diving for trash led by dive instructors from Dive World Austin.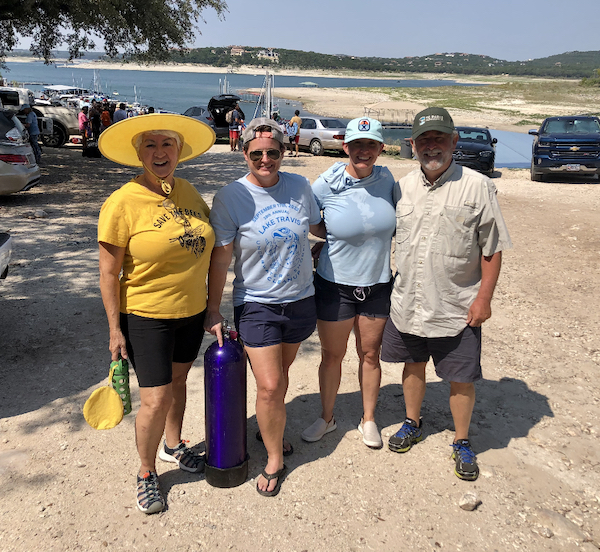 Shea said, "This clean up event is a crucial way for folks to show some love for Lake Travis. They pick up huge amounts of trash and spread the word to not trash the Lake. These volunteers really do make a difference!"
Adrienne Longenecker, Executive Director of Colorado River Alliance, visited volunteers at multiple sites throughout the day. "A healthy, flowing Texas Colorado River is imperative to the well-being of millions of people throughout the river basin. Big volunteer days like the Lake Travis Cleanup are a great way to remind folks that Lake Travis is part of the river system – we are all connected via the River. I'm so excited to see toddlers and teenagers out here today because I'm hopeful they will grow-up with an appreciation for our Lakes and Rivers and a desire to be a river steward and protector."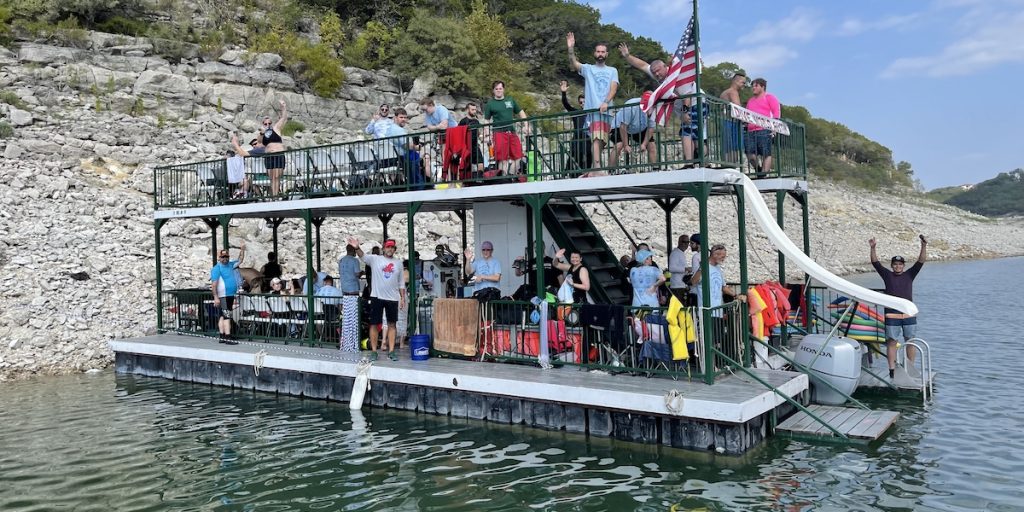 ---
ABOUT THE COLORADO RIVER ALLIANCE 
With a commitment to innovation and collaboration, the Colorado River Alliance provides educational and engagement activities that connect Texans to information and tools to protect the Texas Colorado River and ensure its long-term vitality. Founded in 1994 with support from LCRA, the Alliance is now a standalone 501(c)3 leading programs which reach 15,000 community members and school children annually. The Colorado River Alliance continues to partner with LCRA to provide stewardship education and be a champion for the people, ecosystems, communities, and businesses that depend on this vital natural resource. The Alliance's primary goal is to educate today's youth to become tomorrow's leaders, ensuring a legacy of a healthy river, sustainable use of water resources, and communities dedicated to protection and conservation. 
Travis County Parks Mission Statement
To provide the citizens of Travis County a sustainable system of signature parks and nature preserves linked by greenbelts and riparian corridors that furnishes recreational and educational opportunities and protects endangered species and significant natural and cultural resources.